The Story of Beleev
The concrete jungle can be overwhelming without a trusty mode of transportation.
Excellent Recreative Operator
Born in HongKong, raised across all-over the world.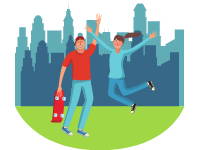 Riders from all-over the world wide, Beleev in their daily commute or to go exploring.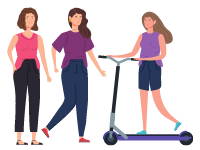 Growing together in a fast-paced environment while handing out onto our core values.
It was a hot summer afternoon in 2016. Melody, a young girl, ran home with her new kick scooter from the nearest skatepark, crying.
Her parents came running out of the house and saw scrapes all over her leg. Melody told her father, Albert, that she was fell off from her kick scooter when it hit a rock.
After cleaning her daughter's wound, Albert checked out the kick scooter. He found it wasn't stable enough for kids and was also a little damaged in the accident. Albert was disappointed since it was Melody's very first ride on the scooter.
He sent an email to the company complaining about the bad quality of the kick scooter. They replaced it with a new one, but Albert didn't see any big difference between the two.
"I guess I'll have to do it myself," Albert thought.
He scoured for info on how to build a kick-scooter -- choosing only the best materials. He even taught himself to weld. After a few months, he finally gifted her daughter a brand new kick-scooter made with brains but also with from love.  
Melody love it! She saw that it was safe and wouldn't have to worry again. She boasted proudly about her father's achievement, which earned Albert a lot of attention. Shortly afterward, parents from Melody's school brought their kids to Albert and asked if he could build a kick-scooter for their children too.
Albert started receiving orders one by one, and that's how Beleev was born.
Every product from Beleev is made with utmost love and care. The quality material used is rock solid and is certified by CPSC. Over time, we at Beleev started making products for adults as well.
With beleev under your feet, we believe you can go anywhere and conquer the world!
Our mission is to help people get out & explore their world by creating fun, reliable human-powered vehicles.
We are out to create a world where people have the freedom and comfort to safely explore their environments, where nothing gets between us and the places we want to go.
Adventure.
We believe in getting out and seeing the world—experiencing the unexpected surprises that life has in store for us just around the corner. What a thrill to get out and explore! All you need is your own body, your feet and muscles power the way. It doesn't get any more environmentally-friendly than that!
Reliability.
We believe in focusing your attention on the road, on where you need to go, that people should have confidence in their mode of transportation. Our vehicles are solid so you can keep your eyes looking ahead—we'll take care of the rest.
Fun.
We believe that you should enjoy every step of the ride, that getting from point A to point B should bring a smile to your face. We make designs that look as good as they feel. Half of the fun is showing off a bit along the way.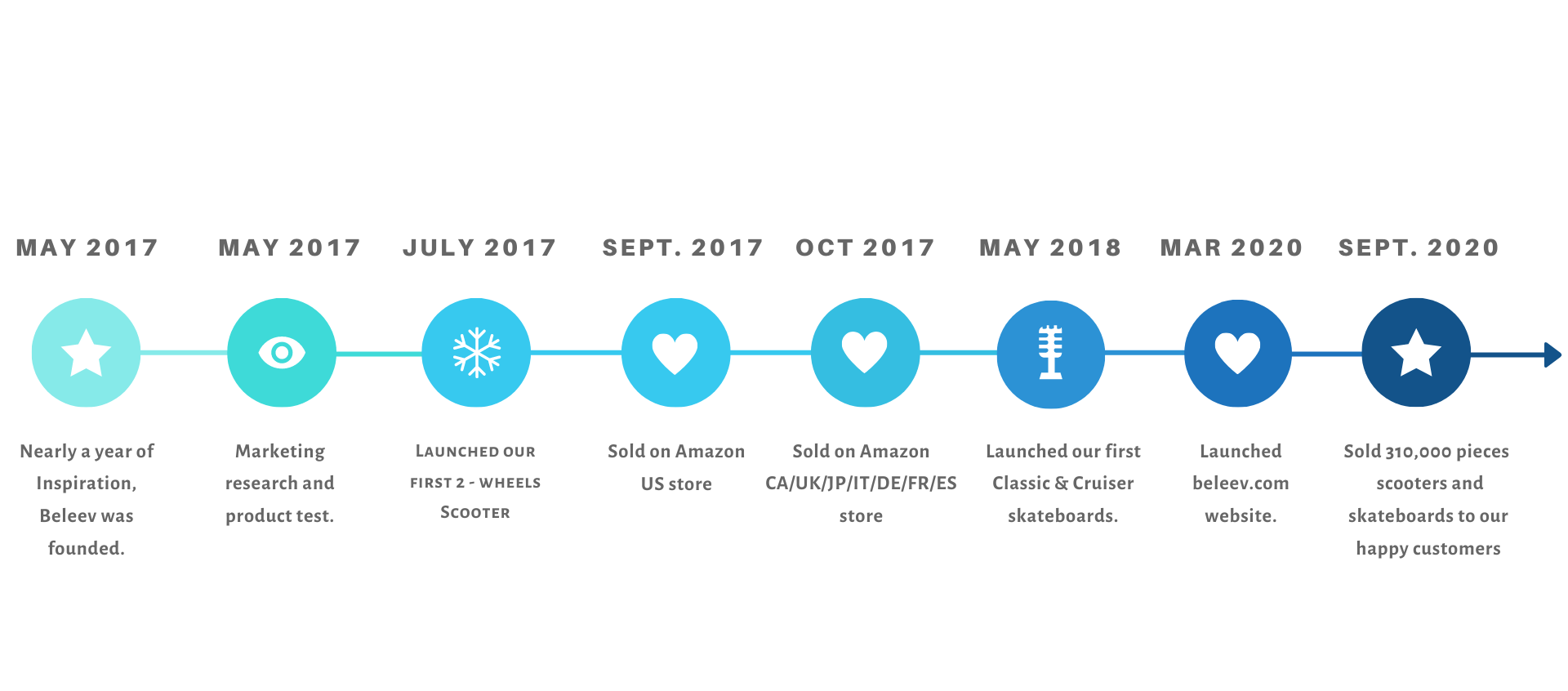 "Great service, very fast delivery with nice greeting card offering accessories"
Stephen Paul Edwards
215Sept. 2020, 07:09
"Love the product! Bought for my niece and she loved the light up wheels. Pretty solid for the price."
Grace Cole
15 SEP 2018, 18:42
"Everything great for beginners, as my grandkids are, look forward to watching them learn to skateboard, they loved the fun designs too.
Betty Rivera
15 SEP 2019, 14:42